On March 1, 2014 we proudly hosted the Special Olympics Florida – Area 11 Equestrian Games. This marked the first time in 12 years that the Special Olympics Florida Equestrian Games were held in Miami-Dade.
"Whispering Manes is proud to be able to partner with and host the Special Olympics this year," said Executive Director Erin Bauer, DVM. "Our therapeutic riding and horsemanship programs are so important to members of our community with special needs. We are excited to host this event so they can demonstrate all of their hard work and new found skills to their family and friends."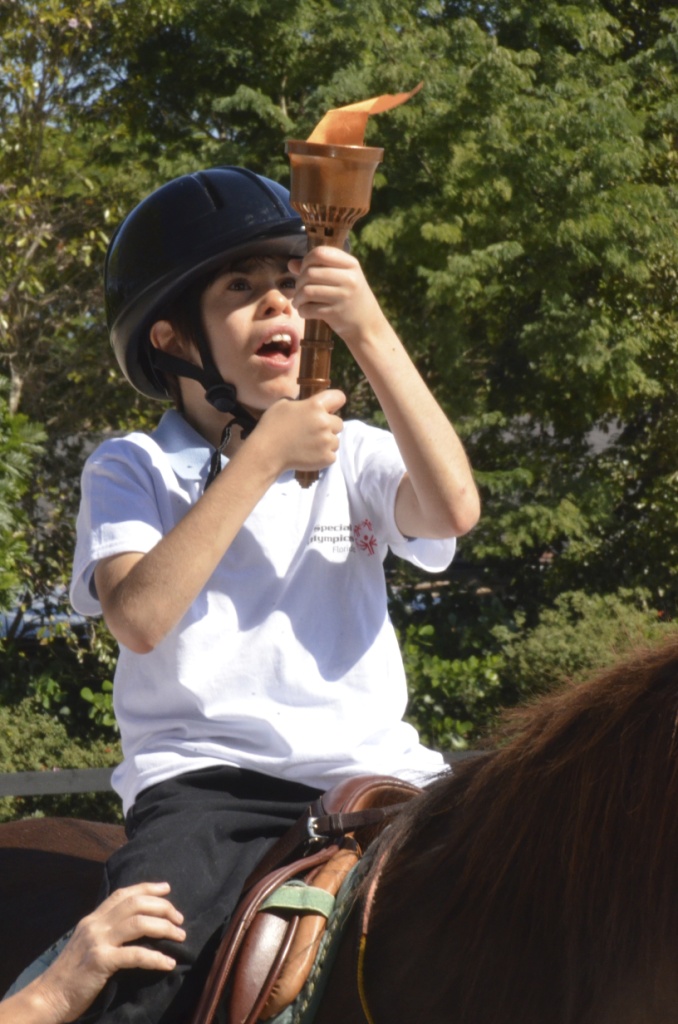 The Special Olympics Equestrian Games is a competitive event that allowed 18 riders to display their horseback riding abilities. The event was held from 10 am -1 pm and featured an opening parade of Olympians.
"We were thrilled to be able to offer equestrian training and competition to our athletes in Miami-Dade County through partnership with Whispering Manes Therapeutic Riding Center. We look forward to expanding the program to introduce more of our athletes to the sport and opportunity to interact with horses," said Linsey Harris Smith, Director of Special Olympics Florida- Miami-Dade County.
We are grateful to Joanna's Marketplace and JaimeSN Photography for supporting these Equestrian Games.